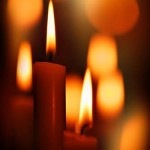 Welcome to Gloria Dei Lutheran Church.  Please take some time to see all of the wonderful ministries and the work of God of which our congregation is a part. We invite you to come and share with us the "peace that passes all understanding.  Please, come and worship with us soon.
See our latest Pastor's message.
Sunday, February 25 
8:15am Worship
10:30am Worship
Are you looking for a great place to worship?  Come and visit us this Sunday!
We also have wonderful Sunday School, Confirmation, High School and Adult Education Programs!  Please contact Nancy Rock, Children's Ministry Coordinator at nancy@gloriadeinorthbrook.org or Jane Woo, Ministry Coordinator/Confirmation Teacher at jane@gloriadeinorthbrook.org, or call (847)272-0400 for more information!
Gloria Dei Welcome Statement
Jesus reached across all boundaries to make God's love known. We at Gloria Dei welcome people of every age and ability, race, culture, religion, class, marital status, gender identity and sexual orientation. Even if you have never been to church before, come and experience God's amazing grace with us. All are welcome here!